---
A Bit of Sacré-Cœur History
After the Franco-Prussian War ended in 1870, the people of France decided to construct a church in honor of the Sacred Heart in Paris on the butte Montmartre. Originally the funds for the construction of Sacré-Cœur were to come only from wealthy donors. However in 1873, the government of France decreed its construction to be a state undertaking. Seventy-eight different architects entered a competition for the right to design the church. The winning design was submitted by a veteran architect named Paul Abadie. Abadie was already well known for his restoration of the St. Front Cathedral in Perigueux.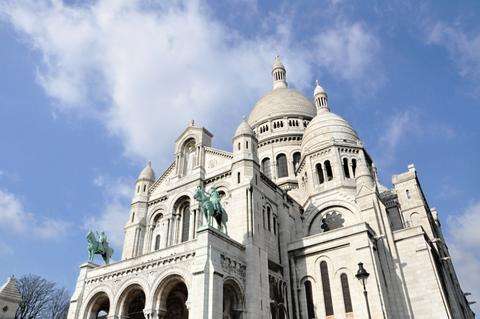 When Was the Sacré-Cœur Church Built
The plans for the new basilica called for an edifice of Roman-Byzantine style, and the first stone was laid in 1875. Abadie died in 1884 with only the foundation of the church built. (Side Note: we offer a great private walking tour of Sacré-Cœur and the surrounding area)
Completed in 1914, the church, was not consecrated until 1919 after the end of World War I. The total cost to build the church was 40 million francs.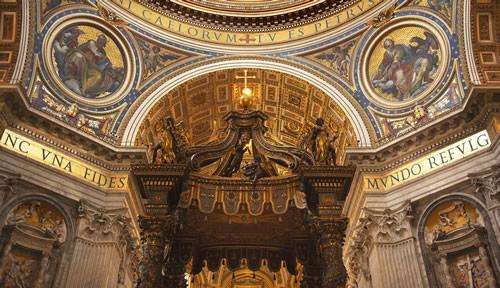 The interior of the church contains one of the world's largest mosaics, which depicts Jesus Christ with outstretched arms. The nearby bell tower contains the "Savoyarde", the majestic bell, which was cast in the city of Annecy in 1895. It is one of the world's heaviest bells weighing over 19 tons.
Sacré-Cœur is one of the best places in Paris to visit, rivaled only Montparnasse Tower and the Eiffel Tower, for a birds eye view of the city.
Sacré-Cœur – Places to See
Montmartre
The Basilica of the Sacred Heart
Perpetual Adoration – uninterrupted prayer each day and night since 1885
The "artists" square at Place du Tertre
Mass schedule at Sacré-Cœur
Every Sunday: 11 am High Mass with the Little Singers of Montmartre – 6 pm and 10:15 pm Last masses. Every Friday: 3 pm biblical meditation sung in French. Chaplain at the disposal of all to the right of the entrance.
Visitor Information
Parvis du Sacré-Cœur, 75018 Paris 

| | |
| --- | --- |
| | Anvers, Abbesses, Château-Rouge, Lamarck-Caulaincourt |
| | 30, 54, 80, 85, Montmartrobus |
Hotel "Stayability" Index

(Five is the highest rating possible)
For more information and mass times, visit the Paris tourist office.