Exploring the Iconic Sacré-Cœur Basilica in Paris
Nestled atop Montmartre, the highest point in Paris, the striking Sacré-Cœur Basilica stands as a symbol of spirituality and beauty. This enchanting white-domed church, officially known as the Basilique du Sacré-Cœur, offers visitors stunning panoramic views of the city, intricate architecture, and a serene atmosphere.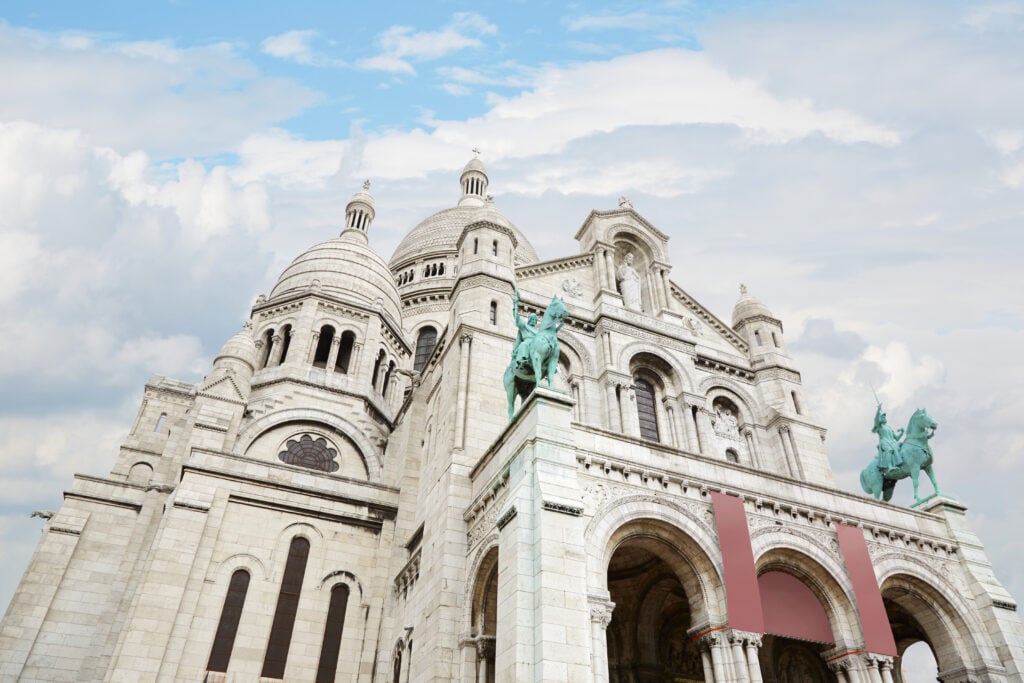 Constructed between 1875 and 1914, the basilica was designed by architect Paul Abadie in a unique Romano-Byzantine architectural style. The basilica is dedicated to the Sacred Heart of Jesus and serves as both a place of worship and a tribute to the memory of the 58,000 French soldiers who lost their lives during the Franco-Prussian War.
As you explore the church, marvel at the vibrant mosaics adorning the interior, particularly the striking Christ in Majesty, one of the world's largest mosaics, which depicts Jesus with outstretched arms. Venture to the crypt to discover a treasure trove of relics and sculptures, and don't miss the spectacular Grand Organ, which is often used for concerts and special events.
After visiting the Sacré-Cœur, take the time to wander through Montmartre, the charming bohemian village that surrounds the basilica. Explore the narrow, winding streets, visit local art galleries, and experience the romantic ambiance that inspired countless artists, including Picasso, Renoir, and Van Gogh.
Sacré-Cœur Visitor Information
Admission: Entry to the basilica is free, but there is a fee to access the dome and the crypt.
Dome and Crypt access: €6 for adults, €4 for ages 4-16, and free for children under 4.
Opening Hours: The basilica is open daily from 6 am to 10:30 pm, while the dome and crypt are open from 9 am to 7 pm (May to September) and 9 am to 6 pm (October to April).
How to Get There: The nearest metro stations are Anvers (Line 2) and Abbesses (Line 12). The Montmartrobus also stops near the basilica, or you can take the funicular up the hill for a small fee.
Official Website: Sacré-Cœur
Getting to Sacré-Cœur:
| | |
| --- | --- |
| Address | Parvis du Sacré-Cœur, 75018 Paris |
| | Anvers, Abbesses, Château-Rouge, Lamarck-Caulaincourt |
| | 30, 54, 80, 85, Montmartrobus |
Book a private walking tour of the Montmartre area of Paris with us.