Two Great Paris Hotels Head-to-Head
Two luxury 5-star small hotels in Paris that are sure to please.
A comparison of the Hôtel Grand Powers and Le Damantin in Paris
Luxury travel hotel reviews in Paris are often focused on the big hotels like the Bristol and the George V. Those hotels are great, but we've found the best experience to be at Paris' small luxury hotels. The value for money is just so much better with small luxury hotels in Paris.
Today, we look at two of our favorites: Hôtel Grand Powers and Le Damantin.
I'll compare the hotels in 6 categories. Let's go!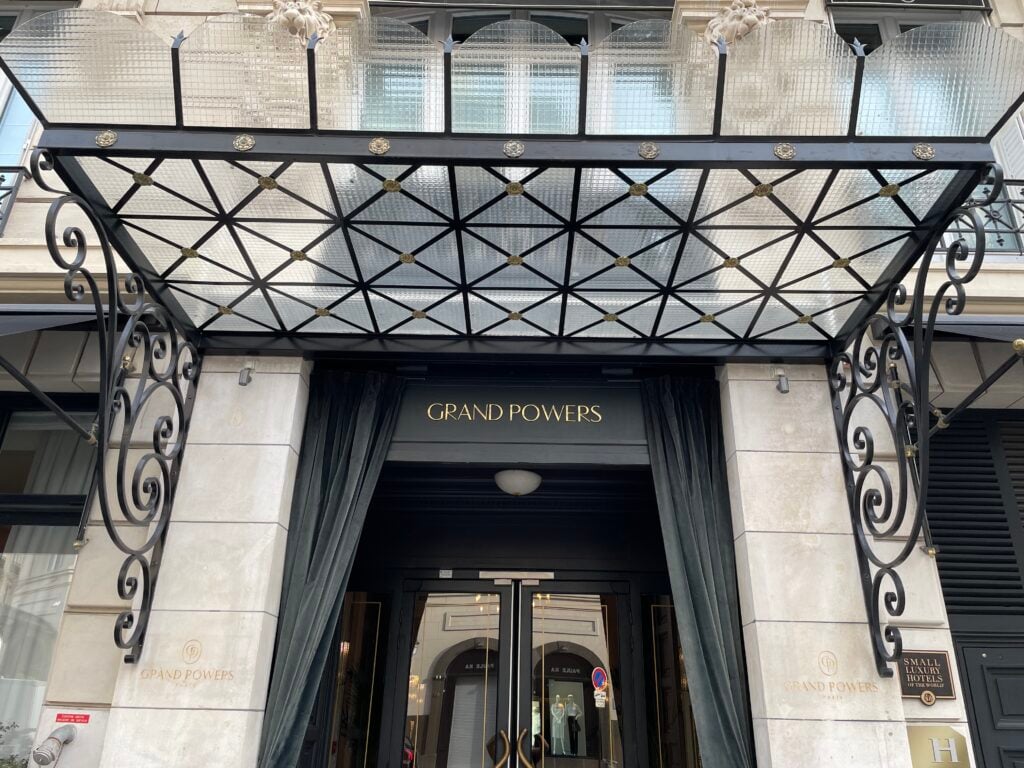 Service: Hôtel Grand Powers wins when it comes to service. There are so many people running around the hotel helping guests at any given time that I was shocked to find out the hotel only has 53 rooms. Le Damantin has great service too, but it's very difficult to match the Hôtel Grand Powers experience. Winner: Hôtel Grand Powers
Beds: Powers has great beds, but the Le Damantin bed is among the most comfortable I've ever been in. I'm not sure I've ever slept in a more comfortable bed to be honest. Felt like a cloud of comfort. Winner: Le Damantin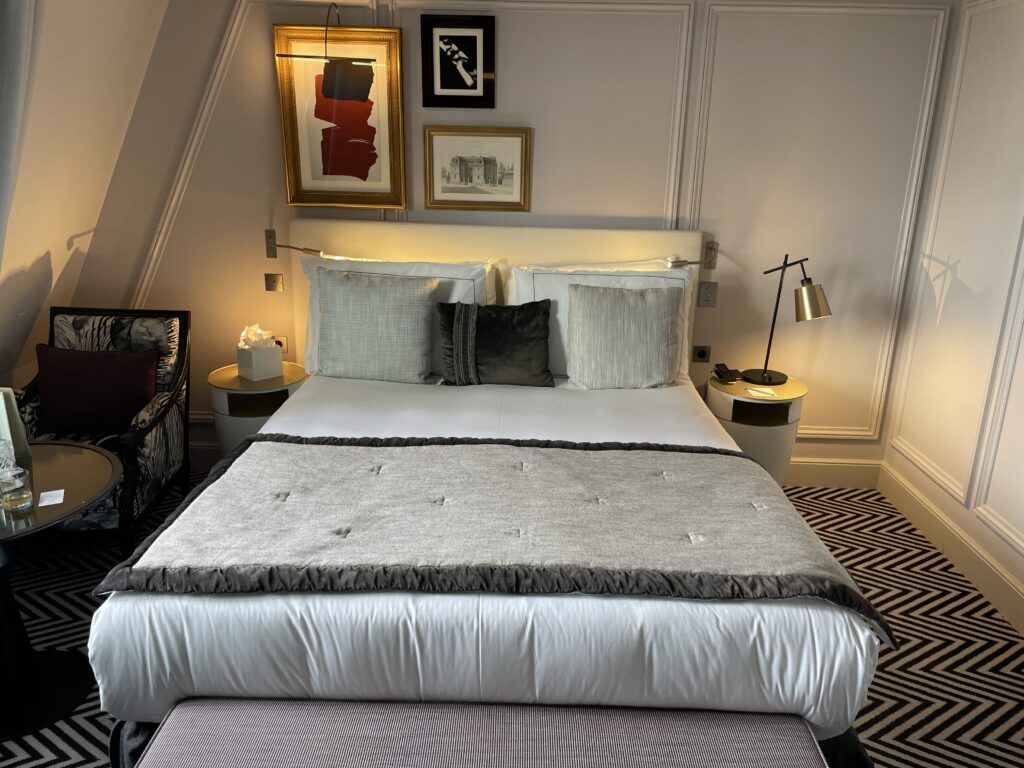 Bathroom: The edge for the bathrooms also goes to Le Damantin. The showers have a push button system that is incredibly easy to use. High-end French hotel rooms traditionally have two different shower heads: one overhead and a handheld. Often they aren't easy to use and sometimes they are broken. Le Damantin has spent the money to add a push button system right in the wall that is awesome.
Both hotels feature great bathroom amenities and full marble bathrooms that are very comfortable, but that darn push button system gives Le Damantin the edge. Winner: Le Damantin
Location: Powers shines in this category. The hotel is so centrally located. You step out of the hotel and it is like you are entering a wonderful warm ocean of Parisian bustle and charm. Le Damantin is only six blocks away, but it is right on the river and a bit away from the action. A great view of the Eiffel Tower from any room facing the river though. Winner: Hôtel Grand Powers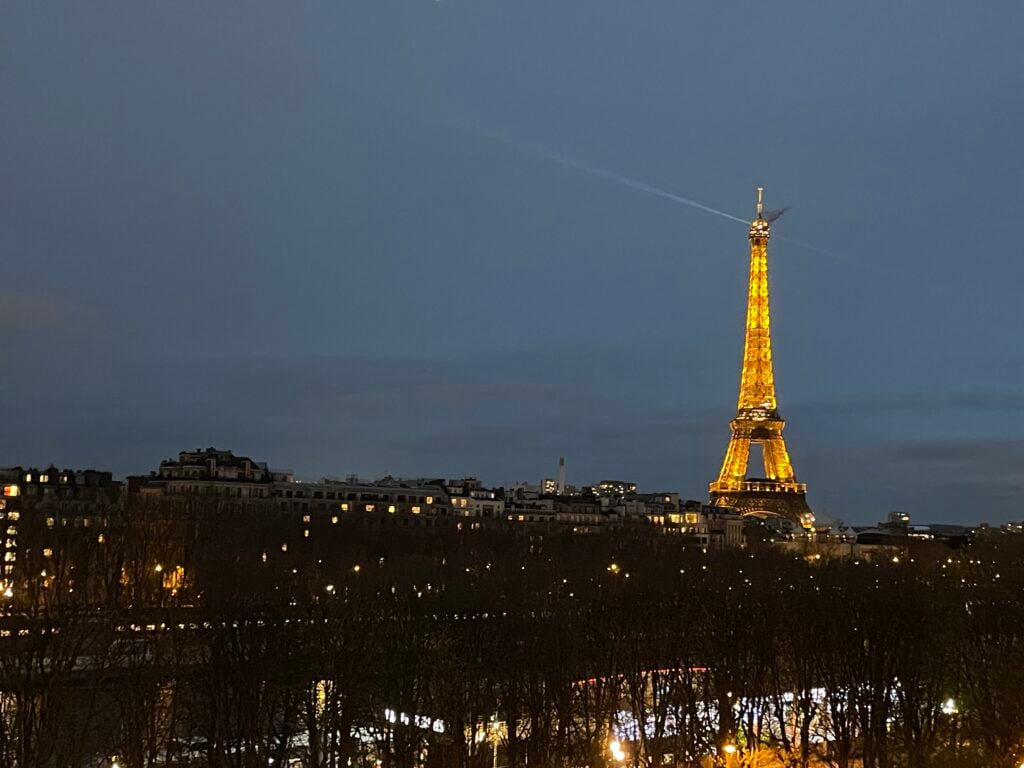 Bar: The bar at the Hôtel Grand Powers is very good. Parisian's often visit the bar for drinks themselves. Conversely, the bar at Le Damantin is very private with an enclosed courtyard available. This one is a draw for me. Winner: Draw
Rooms: In our view, you won't be disappointed with the rooms in either hotel in any category. Both hotels are deservedly five star properties in Paris. I'll add one thing, the Hôtel Grand Power's use of Louis Armstrong's "C'est si bon" as a welcome tune in your room upon arrival is a touch of genius. Makes you feel at home in a very special way. Winner: Draw
Experience the silence of a Hôtel Grand Powers room:
---
Air Conditioning: This is an often overlooked review category, but it matters. Le Damantin excels here. I like it cold. If a hotel is five star in any city it should deliver Vegas in June levels of AC regardless of season. Powers has good AC too, but Le Damantin's system is far superior. Winner: Le Damantin
Who Wins?
Overall, I have to give the edge to Hôtel Grand Powers, however Le Damantin delivered one of the best night's sleep of my life. You can't go wrong with either property.
Contact Link Paris to book the perfect custom vacation to Paris.