Bordeaux Wine Tour From Paris
---
A one day trip from Paris to Bordeaux's wine country
Visit the Medoc and St. Emilion wine growing regions with a Bordeaux wine tour from Paris. Enjoy a full day adventure, tasting wine in Bordeaux.
Price: $180.00 per person, $365.00 with 2nd Class Rail, and $410.00, with 1st Class Rail
The tour runs every day but Sunday. Tour runs from March 15th through October 31st.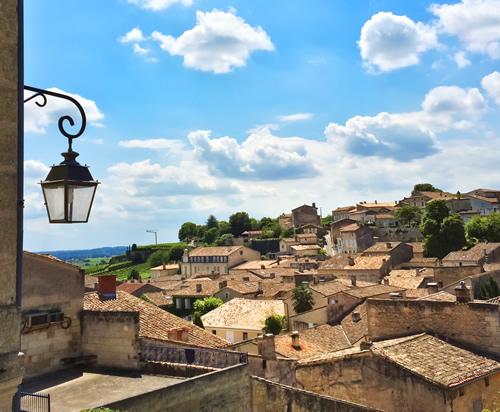 After a quick 2-hour ride via high-speed rail from Paris to Bordeaux, you'll meet your guide at the Bordeaux Tourist Office. From there it is a pretty drive to the town of St. Emilion for a walking tour of the historic 9th century village. Then a cellar tour of a classified growth domaine, including aperitifs and at least two wine tastes, completes the morning.
You will have a picnic lunch with wine back in Bordeaux, then you'll venture back out to the other great appelation, the Medoc, driving the famed "Castle Road". Along the way, you'll enjoy an abbreviated wine tasting class at a small estate, with tastes, then a further tasting at a Classified Growth Estate. Small bite food pairings will accompany the tastes.
Bordeaux Wine Tour From Paris Includes:
At least 3 Classified Growth or Cru Bourgeois tastings.
Transfer between castles and vineyards with an English-speaking driver guide
Van tour of the famous "castle road."
Picnic lunch and aperitifs throughout the day
Not Included
Transfers to and from your hotel in Paris
Note: Our Bordeaux wine tour is designed for wine enthusiasts and is a little bit longer than most of our day trips. Expect to leave Paris around 7:00 a.m and arrive back close to 11:00 p.m.
Why we love Bordeaux – It took me three trips to fall in love with Bordeaux. I was too busy the first two times to appreciate the region. On the third trip I was able to take a breath and thought "wow, this is a beautiful place". With a direct train just two hours each way, Bordeaux is a perfect addition to a Paris vacation. – John