Custom World War One Tour
---
Take a Custom World War One Tour from Paris with Us
Though the living memory of World War I has faded, touring the famous sites of the 'War to End All Wars" is easily done in a day trip from Paris, mostly just little more than a two hour drive.
Below are three sample tour itineraries, but we can organize your day any way you like.
World War One Tour Option 1 – America in World War I – The Battle of Belleau Wood
After the Russians surrendered to the Germans on the Eastern Front, the Axis powers were free to focus exclusively on capturing Paris. France was surely doomed. Right? Wrong. Four long years of trench warfare decimated the Allied armies. In early 1918 fresh American troops arrived and the tide turned. Among them, the 9th and 23rd Infantry regiments, and, fatefully, the 5th and 6th Marine Regiments.
The fighting, and arguably the fate of the war, focused on Belleau Wood. Almost foot by foot, American forces fought to flush out the battle hardened Germans. Your guide will take you through the brutal story of this decisive battle. You'll visit Hill 142, taken at great cost to 1st Battalion, 5th regiment – nearly all men were killed. To this day, trenches, shells and shattered structures dot the peaceful landscape.
After three intense weeks of battle, in June 1918, the commanding U.S. officer sent a simple message to command: "Woods now U.S. Marine Corps entirely."
Your day includes visits to Chateau-Thierry and the monument to American sacrifice in World War I, Aisne Marne Cemetery, and Meaux, site of the Museum of the Great War.
World War One Tour Option 2 – Verdun and Meuse-Argonne
See the site of the 300-day-long battle referred to as "the hell of Verdun" and explore its history, including:
The London Trench
Ossurary of Douaumont – 100,000 unknown French and German soldiers are interred here
Fort Douaumont – The German-held fort was a crucial point of contention
Trench of Bayonets
Lunch break in Argonne (included)
Visit of 1918 Meuse-Argonne offensive led by General Pershing
Romagne War Museum
Meuse Argonne American Cemetery and Memorial – 14,000 Americans are buried here, the largest U.S. Cemetery in Europe
Pick-up in Paris around 7 a.m., return approximately 7:30 p.m.
World War One Tour Option 3 – The Battle of the Somme
The ill-fated and bitter Battle of the Somme lives in history as one of the bloodiest of World War I.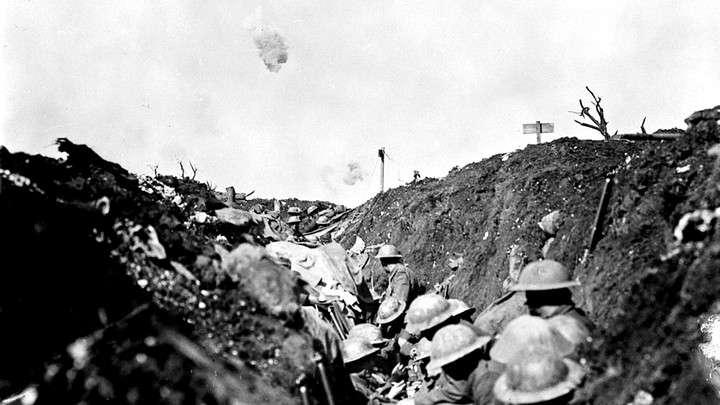 You will walk the battlefield with your guide, learning the history on site, including:
Longueval and Deville Wood Cemetery
Lochnagea mine crater at La Boisselle
Lunch (included)
British Memorial at Thiepval
Historical Great War Museum at Perrone
Somme 1916 museum at Albert – this special museum under the town recreates the soldiers' trench life in a specially-built warren of tunnels.
Pick-up in Paris around 7 a.m., return approximately 7:30 p.m.
Day trip to Ypres and Belgium available on request.
Please note April 15, July 1 and November 11 are remembrance days. Tours will run and incorporate special commemorations when possible.
Come take a World War One tour with us. A perfect add-on to a history-enthusiast's Paris vacation.