The Normandy D-Day Tour from Paris
Book Now!
---
A one day trip from Paris to Normandy to see the D-Day landing beaches
Price: $198 per person (tour only), $300 with 2nd Class Rail, $342 with 1st Class Rail. Note: Any tour can be made private. Contact us for pricing and details.
Visit Omaha Beach, the American Military Cemetery at Colleville-sur-Mer, the Caen Memorial museum and more. Depart Paris in the morning via mainline rail and return the same evening.  This is a small group tour with seven persons maximum per van. Please note the Memorial de Caen is greatly limiting access. This year your morning will be spent at St. Mare Eglise and Utah Beach.
This is our most popular tour! Read our reviews at Trip Advisor.
The Normandy D-Day Tour Includes:
Pick-up at the Caen rail station in the morning by a bilingual guide
Guided tour of the WWII area of the Caen Memorial
Lunch at the Caen Memorial
Guided tour of the D-Day Landing beaches in the afternoon
An illustrated handbook (A Memorial de Caen publication): "The D-Day Landings"
Drop-off at the Caen rail station for the return trip to Paris
The Normandy D-Day Tour from Paris Itinerary
After departing your train in Caen, you are met by your guide right inside the rail station; then it's a quick drive to your guided tour at the Caen War Memorial museum. There you will experience informative exhibits and films that will set the stage for your afternoon tour of the main American d'day landing beach sites.
You are out of the van enjoying an informative walk and talk at each location. Imagine. You will walk right along Omaha Beach. A nice 3 course lunch is also included before your afternoon touring. (Private d-day tours available)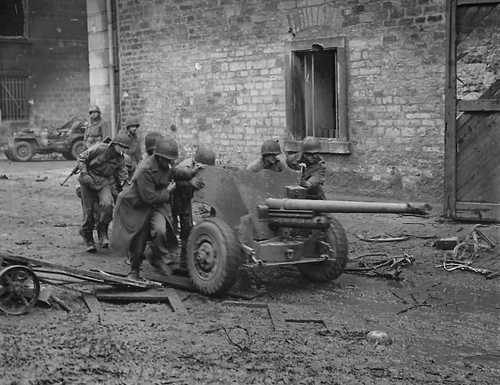 The landing beach portion of your tour includes a visit to the following important Normandy D-Day sites:
Click on the links below for more information about each site.
A. The artificial harbor at Arromanches
B. The American military cemetery at Colleville-Sur-Mer
C. Omaha Beach
D. The Pointe du Hoc
Read a fun and informative article about our Normandy Day Trip.
My son and I took [this trip] from Paris to Normandy and it was absolutely outstanding. This is a must do while in Paris.

Bridget on Trip Advisor