Normandy Day Tour from Paris
A one day trip from Paris to the Caen Memorial and the D-Day landing beaches in Normandy
Book Now!
---
Caen Memorial D-Day Tour from Paris
Visit Omaha Beach, the American Military Cemetery at Colleville-sur-Mer, the Caen Memorial museum and more. Depart Paris in the morning via mainline rail and return the same evening. This is a small group tour with seven persons maximum per van.
Normandy Tour from Paris Overview
Price: $235 per person (tour only), $342 with 2nd Class Rail, $384 with 1st Class Rail.
Departure Time: Before 7:00 a.m.
Duration: 13 Hours
Meeting Point: The main rail station in Caen, France
Group Size: 8 person maximum
Availability: Tours run 6 days a week year round except Christmas, New Year's Day and Bastille Day. Dark on Sundays.
This Tour Includes
Pick-up at the Caen rail station in the morning by an English-speaking guide
A guided tour of the Caen Memorial
An afternoon tour of the main American sites of the D-Day invasion of Normandy (listed below)
Lunch at the Memorial de Caen
Drop-off at the Caen rail station for the return trip to Paris
This is our most popular tour! Read our reviews at Trip Advisor.
Any tour can be made private. Contact us for pricing and details.
This is our most popular tour! Read our reviews at Trip Advisor.
The Normandy D-Day Tour from Paris Itinerary
After departing your train in Caen, you are met by your guide right inside the rail station; then it's a quick drive to your guided tour at the Caen War Memorial museum. There you will experience informative exhibits and films that will set the stage for your afternoon tour of the main American d'day landing beach sites.
You are out of the van enjoying an informative walk and talk at each location. Imagine. You will walk right along Omaha Beach. A nice 3 course lunch is also included before your afternoon touring. (Private d-day tours available)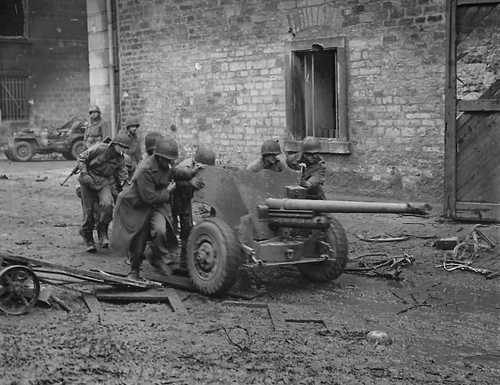 The landing beach portion of your tour includes a visit to the following important Normandy D-Day sites:
The American Military Cemetery at Colleville-Sur-Mer
The most important stop on our Normandy d-day tour is the Normandy American Cemetery. Situated just above Omaha Beach, the American cemetery at Colleville-sur-Mer honors the more than 9,000 servicemen who died on D-Day and during the campaign to liberate Normandy throughout the summer of 1944.
The 172 acre site is not technically American property, but is owned and run by the American Battlefield Monument Commission. Graves are carefully noted on a grid map for visiting. Troops unaccounted for are honored on a Wall of the Missing. The opening scene of "Saving Private Ryan" was filmed here at the Normandy American Cemetery, while the fighting scenes were shot in the village of Curracloe in southeastern Ireland due to its geographic similarity to western France.
Omaha Beach
Omaha Beach was the code name for the main U.S. landing beach during the Normandy D-Day invasion on June 6, 1944. It has been nicknamed "Bloody Omaha" and for good reason. 2,400 American soldiers were killed here on June 6th alone.
Securing the five mile stretch of Omaha was crucial in order to link up the British landings to the east at Gold Beach, with the American landing to the west at Utah Beach. The Allies were up against the Germany 352nd infantry division, a mix of green troops who had never seen combat and experienced men who had served on the Eastern Front.
It took a full day on June 6th, with heavy loss of life to secure just two footholds off the beach along that 5 mile stretch. By night fall over 34,000 Allied troops landed at Omaha Beach.
The Pointe du Hoc
Strategically located between the American landing beaches Omaha and Utah farther west, the Pointe du Hoc remains virtually unchanged from the day American Army Rangers scaled its sheer cliffs under deadly fire to knock out huge coastal guns that Allied intelligence didn't know had been moved there.
Pocked by huge craters left by naval bombardment, most of the German bunkers remain. The cliff-side battlefield also offers a scenic view of the French coastline that saw some of the war's fiercest fighting.
Read a fun and informative article about our Normandy Day Trip.
Normandy Day Tour from Paris – How To Prepare
If available, bringing along a folding umbrella or a light raincoat is recommended. Comfortable shoes for walking that resist water and keep out sand will make your day a lot easier. Unless it's full summer, wearing layers to keep out the wind is a great plan. A small backpack with your extras is perfectly acceptable in the van.
Tour Accessibility
Folding wheelchairs and strollers can be stored on the van. Some sites require walking to fully appreciate, such as seeing the German gun emplacement, but most sites are reached via easy van ride. Just let us know when booking if you'll be traveling with a wheelchair.
Rest room stops are available at lunch and select museums at the key sites, and at the American Cemetery visitor center. Both classes on the train to Normandy and back offer restrooms.
Cancellation and Refund Policies
Due to the small group aspect of all of our tours, our cancellation policy is as follows. More than 7 days before tour date – 100% refundable; from 7 to 3 days before tour date – 50% refundable; less than 3 days – non-refundable. If cancelling please contact us as soon as possible to insure we can credit you properly.
My son and I took [this trip] from Paris to Normandy and it was absolutely outstanding. This is a must do while in Paris.

Bridget on Trip Advisor