Interactive France Map – Regions and Cities
---
Click on a link below the France map for more information about each region of France. Find the land beyond Paris, be it the Alps, Provence, Loire castles or the solemn history of the Sommes and Normandy. The more you know, the more you will want to see.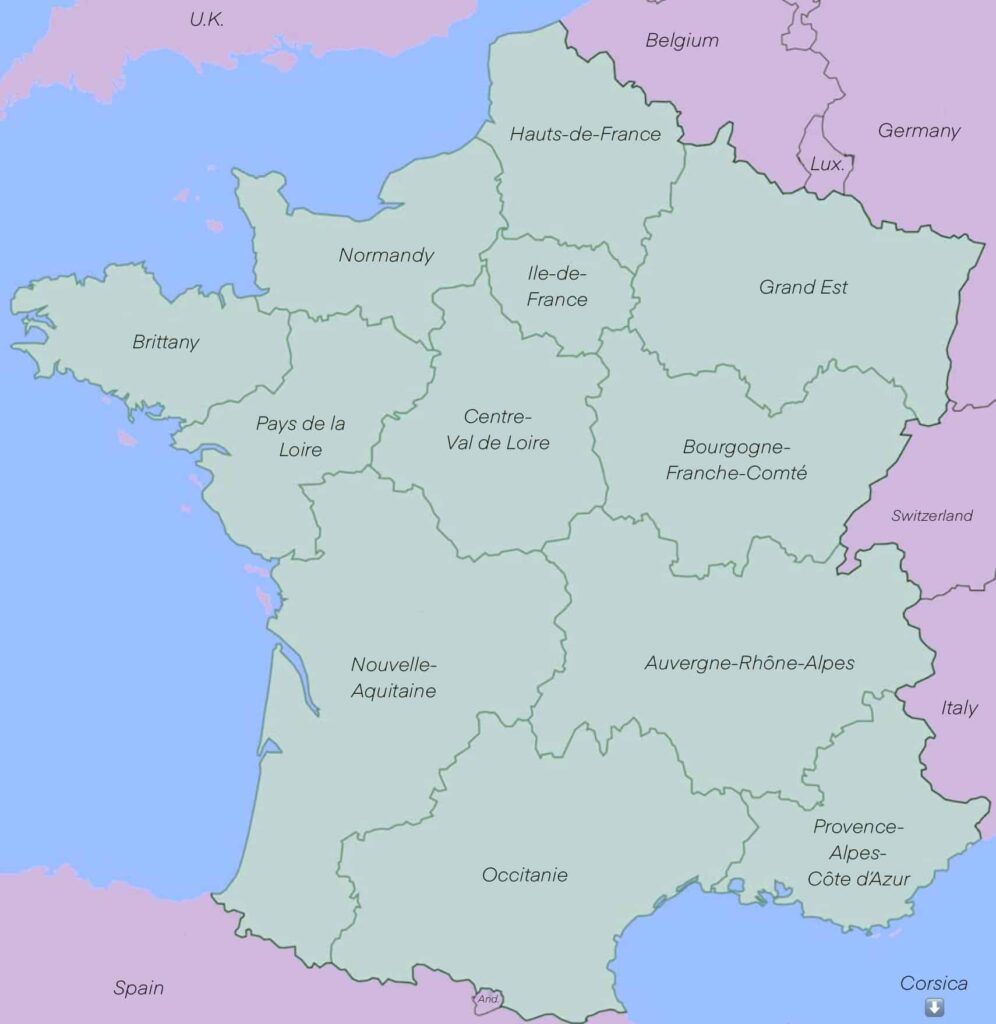 France Map – City and Region Information
Visit the French Government tourist office for more general information about France.