Veuve Clicquot Day Tour from Paris
Live your Champagne dreams with a day trip from Paris to Reims
---
Book Now!
Click on the shopping cart symbol to the right after hitting "BOOK NOW" to checkout securely.
---
Veuve Clicquot Champagne Day Tour Itinerary
Embark on a delightful journey with our Veuve Clicquot Champagne Day Tour from Paris. Immerse yourself in the charm of Reims, marvel at the historic Reims Cathedral, and uncover the secrets of the famed Veuve Clicquot cellars. Enjoy a scenic, flavorful experience with a tasting lunch at a cozy, family-owned vineyard. Ten total champagne tastes! A perfect adventure for any Parisian getaway!
This tour is very popular and availability is limited. Please book as early as possible.
Veuve Clicquot Tour from Paris
Price: $385 per person ($495 with 2nd Class Rail, $540 with 1st Class Rail).
Departure Time: Before 8:00 a.m.
Duration: 13 Hours
Meeting Point: Reims Tourist kiosk outside the Reims TGV station.
Group Size: 8 person maximum
Availability: Tour is available Tuesday through Saturday from April through October. Private off season tours available.
Tour Includes
All entrance fees
Lunch
Champagne tastings at Veuve Clicquot, during lunch, and at le Clos Corbier family vineyard.
Total of ten champagne tastes
Transportation in Reims
Note: Any tour can be made private. Contact us for pricing and details.
Veuve Clicquot Champagne Day Tour Itinerary
Upon arrival in Reims, you'll meet your guide just outside the train station. Enjoy a quick sightseeing tour of the historic city of Reims before your next stop at the Grande Maison de Champagne Veuve Clicquot. See the unique chalk stone cellars where the legendary Madame Barbe Clicquot Ponsardin herself once walked.
Next you'll drive Avenue de Champagne in Epernay followed by a tour of the village of Hautvillers and Dom Perignon's church.
The day just gets better with a champagne quiz, blind tasting workshop and lunch at a family-owned champagne vineyard, Le Clos Corbiers (or equivalent based on season). Then it's even more tastes as you tour the press and vat room. Fantastic!
At the end of the day you'll be dropped back off in Reims in time for your evening train back to Paris.
Moet more your style? We offer a great trip to Epernay and Moët & Chandon too.
Customer Photo Gallery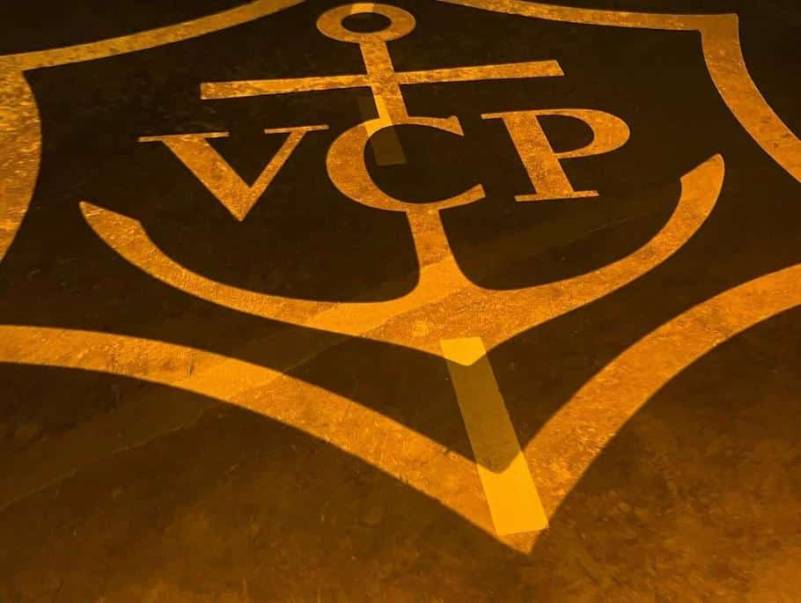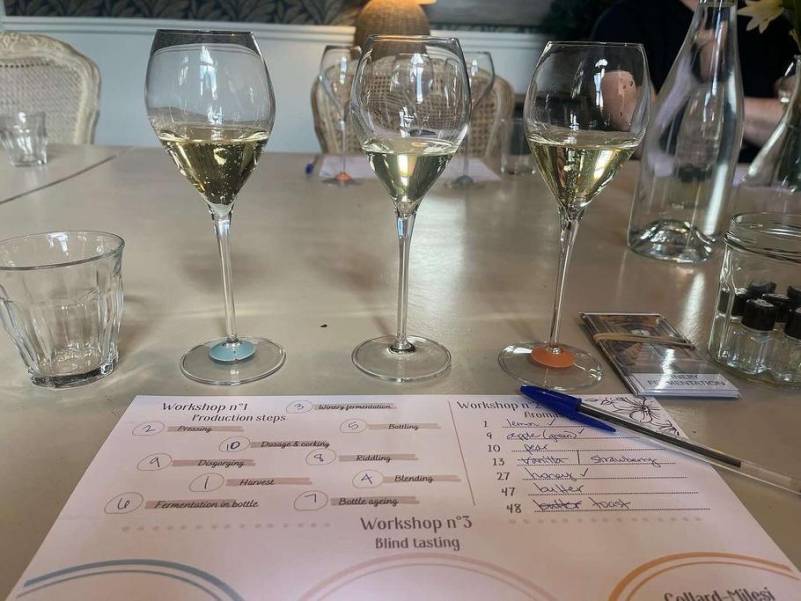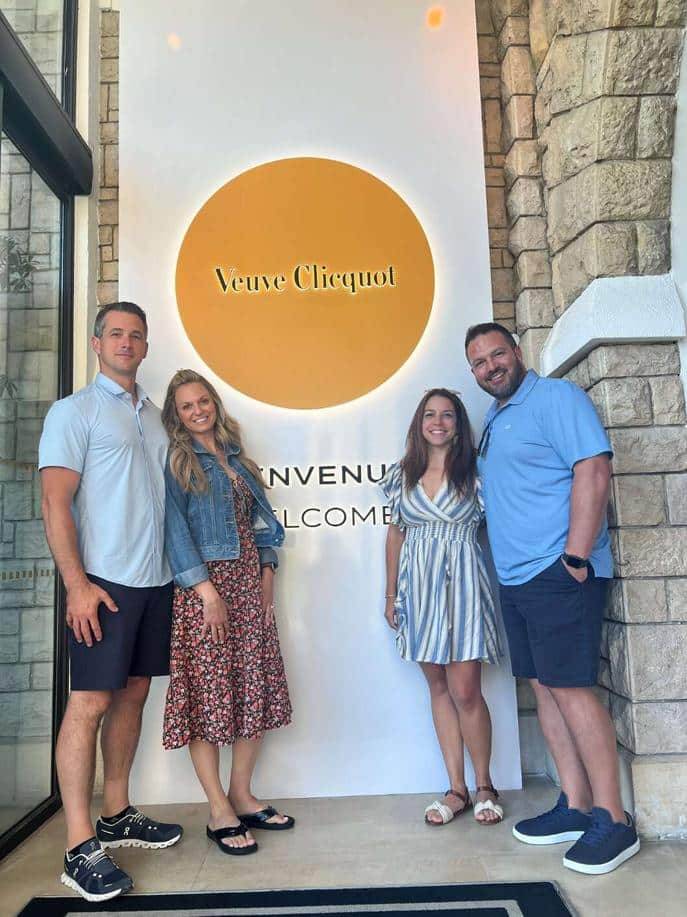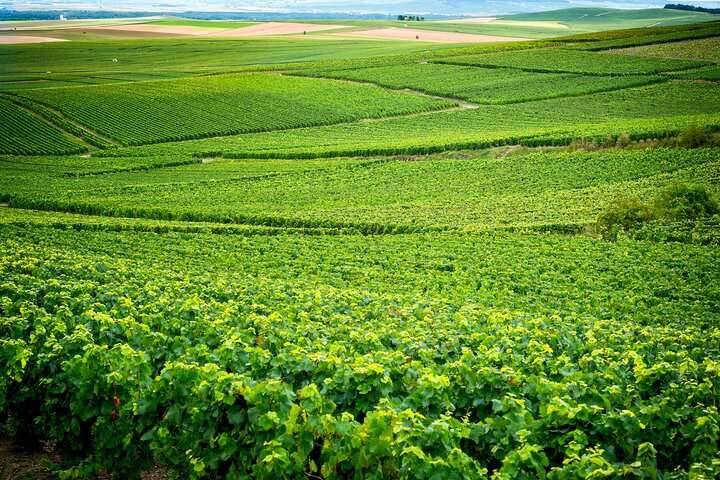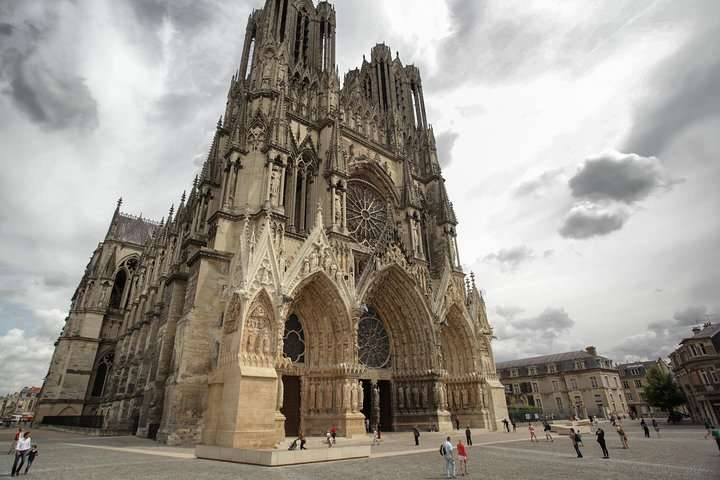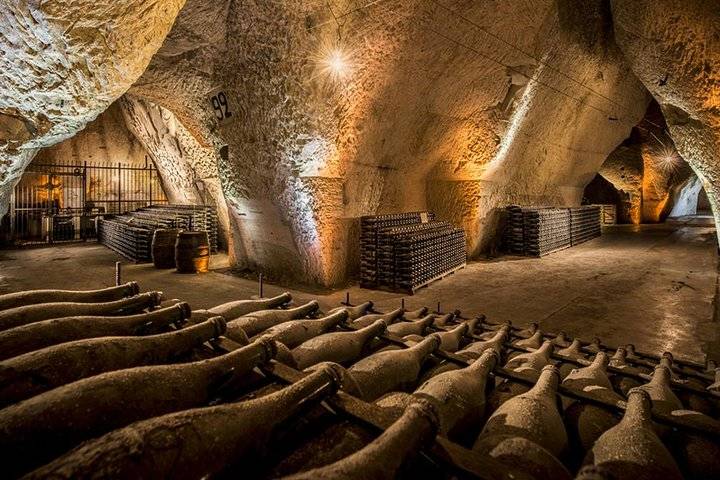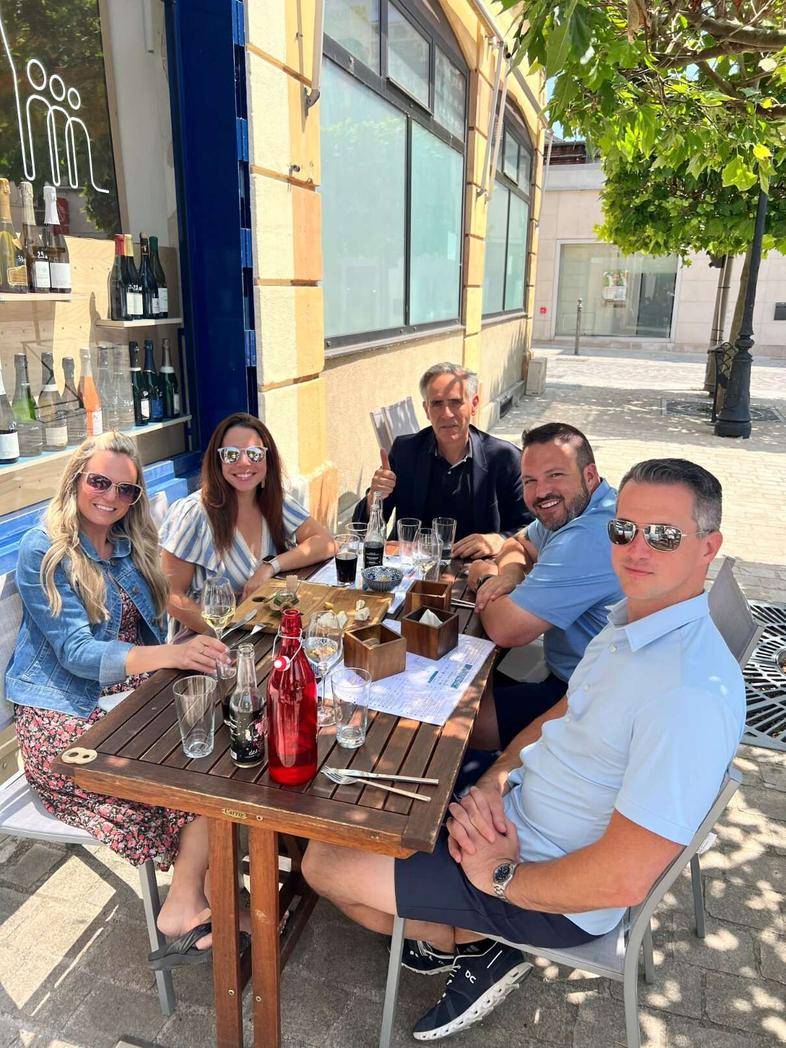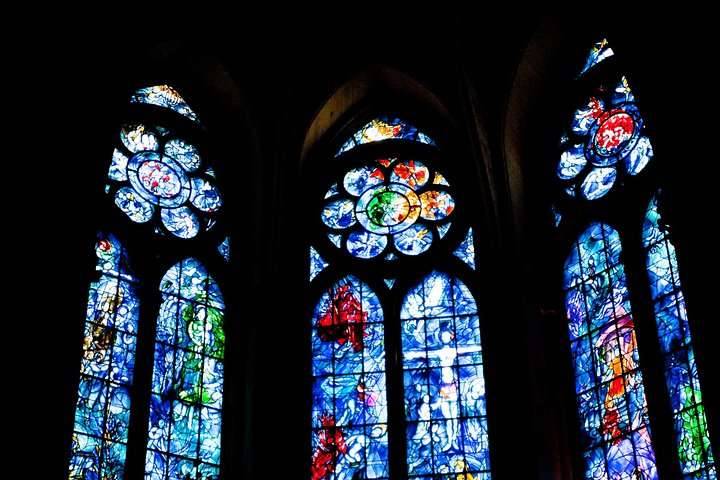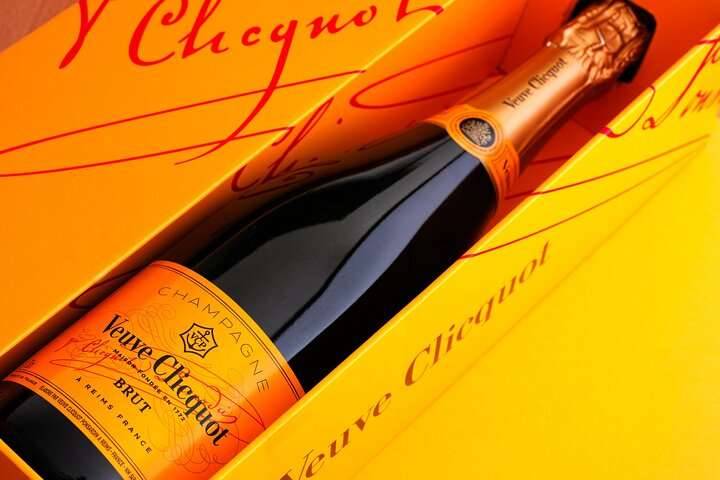 The floor at Veuve Clicquot
Wine tasting at Veuve Clicquot
Some of our wonderful guests ready to visit Veuve Clicquot!
Beautiful Champagne vineyards
The cellars at Veuve Clicquot
A delicious bottle of Veuve Clicquot









Please send us your photos after traveling!
More Veuve Clicquot Tour Information
Veuve Clicquot is located in the city of Reims. Your train from Paris to Veuve Clicquot leaves at approximately 7:45 a.m. We will confirm exact rail times upon booking. The tour meets at 9:00 a.m. at the Tourist Office of Reims near the TGV train station. Your return train to Paris departs around 7 p.m. Occasionally, last minute or high season rail prices will be higher than the prices listed above. We will always contact you before confirming your booking if this is the case. If not booking rail through LinkParis.com, please do not book your train until instructed by us.
The Veuve Clicquot cellar Tour is a small group experience, but private options are available. Contact us directly to learn about our Veuve Clicquot Private Tours.
Link Paris Reviews – What Others Say About Our Tours
Cancellation and Refund Policies
Due to the small group aspect of all of our tours, our cancellation policy is as follows. More than 7 days before tour date – 100% refundable; from 7 to 3 days before tour date – 50% refundable; less than 3 days – non-refundable. If cancelling please contact us as soon as possible to insure we can credit you properly.
Why we love the Champagne region – In the movies, no one drowns their sorrows in Champagne (Richard Pryor in Brewster's Millions excepted). It is always about celebration. Reims is a happy place to visit and drink to life. The short TGV train ride from Paris makes a Veuve Clicquot tour an easy Paris vacation add-on. – John, LinkParis.com