Rémy Martin Cognac Visits
Cognac tasting and tours at Rémy Martin in Cognac, France
---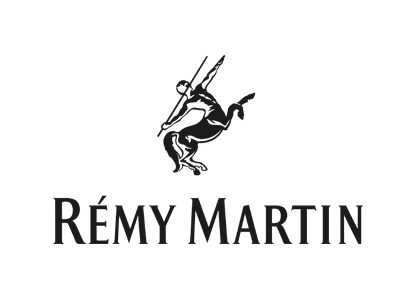 Book Now!
Click on the shopping cart symbol to the right after hitting "BOOK NOW" to checkout securely.
---
Rémy Martin Tours
Price: $130 per person up to $1250 for Louis XIII experience.
Departure Time: 6 a.m. TGV train.
Duration: 2 Hours
Meeting Point: Rémy Martin House 20, Rue de la Société Vinicole, Cognac 16100
Group Size: 8 person maximum
Availability: Tour is available seven days a week from February through December.
For off-season requests, which usually can be accommodated, please contact us directly.
About This Tour
Choose from six exciting gourmet cognac-themed experiences at Rémy Martin.
After arriving via train or car in the town of Cognac, choose from several tour options. Many clients choose two experiences to fill out a great day in the Cognac region.
The Rémy Martin house is open 6 days a week, or by special arrangement on Sundays for groups of 10 or more. Closed annually from December 20-January 4.
Read our customer reviews.
The Rémy Martin Experiences
Every visit includes a surprise gift, sure to please the Rémy enthusiast. A personal guide will be with you during each tour and tasting.
Rémy Martin Cognac Itineraries
We offer six differently themed cognac tasting experiences. All six options include a one-hour visit of the historic Rémy Martin house and cellars, in addition to a unique (and tasty) add-on. Your visit lasts from 2-3 hours total and requires a minimum of 2 participants (except "Option #3 – Cognac Blending" which requires 4 people).
Option #1 – Cocktail Class
Learn the art of cocktail making with cognac.
Organic herbs and mixers, cognac, and creative flavors. Use any and all to make the perfect cognac cocktail from scratch. With the guidance of a cognac master, you will truly appreciate the ways that cognac can be enjoyed.
A generous cocktail tasting session finishes the class. Lots of fun.
Option #2 – Chocolate and Cognac
Guided tasting of three cognacs served with refined chocolate treats, designed by Chef Phillippe Saint Romas. Appreciate the great balance of tastes that chocolate and fine cognac can offer.
Option #3 – Cognac Blending
After a tour of the house and cellars, try your hand at cognac blending. Use selected eaux-de-vie to create a unique cognac blend. Finish with a ceremonial tasting of Rémy Martin XO cognac.
Option #4 – The Essentials
In addition to a tour of the historic house, visit the Domain de Merpins. See the vineyards and the vast cellar which houses much of the house's stock. Afterward, taste three cognacs paired with gourmet treats.
Option #5 – Experience Centaure de Diamant
Centaure de Diamant is made from blending only aged Fine Champagne eaux-de-vies. With brilliant depth of color, the nose with nectar notes, and the tongue with a full round taste, Centaure de Diamant is a true work of art. Enjoy a guided tasting of two cognacs: XO and Centaure de Diamant, smartly served with gourmet small tastes.
Option #6 – Gourmet Tastes and Cognac
Choose two cognacs and pair them with a selection of premium gourmet appetizers, chocolates, and candied fruits (a surprisingly satisfying taste combination).
VIP Tours at Rémy Martin
In addition to the experiences listed above, we also offer these select VIP options:
Lunch and Cognac Tasting ($235): Enjoy a visit of the historic cellars, a tasting of three cognacs with gourmet appetizers and an exceptional lunch at the Rémy Martin Club.
An Introduction to Louis XIII ($315): Visit the historic house and cellars and the exclusive Salle des References. Taste two cognacs, one of which is the legendary Louis XIII – the most heralded of all cognacs.
The Louis XIII Experience ($1,250): Begin with a visit of the production estate or the historic house, followed by a visit of the exclusive Salle des References. Next, visit the Grollet Estate for a gourmet lunch or dinner in the old distillery, followed by a special tasting of Louis XIII served with creative treats made by chef Christophe Pillet.
With a long train ride back to Paris in the evening, some clients opt to stay over in nearby Bordeaux, a jewel of a French city.
Link Paris Reviews – What Others Say About Our Tours