Day Tour to the Loire Valley from Paris
Visit Chambord and Chenonceau via high speed rail from Paris
---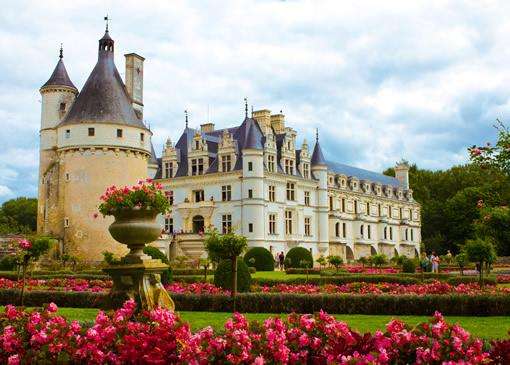 Book Now!
Click on the shopping cart symbol to the right after hitting "BOOK NOW" to checkout securely.
---
Chambord, Chenonceau, and More Loire Valley Tour Itinerary
Discover the beauty and grandeur of France's Loire Valley on an unforgettable day tour with LinkParis.com! Explore the stunning chateaux of Chambord and Chenonceau, and learn about the fascinating history and culture of this enchanting region. With comfortable transportation, expert guides, and plenty of photo opportunities, this tour is the perfect way to experience the best of the Loire Valley. Book now and get ready for an adventure you'll never forget!
Visiting the Loire Valley from Paris is easy via high speed TGV rail. Lunch and Loire wine tasting included.
You'll start the day by taking the TGV from Gare Montparnasse in Paris to the city of Tours in the heart of the Loire Valley. Upon arrival you'll meet your guide at the Tours tourist office. The office is just a two minute walk from the train station.
Paris to Loire Valley Day Tours
Price: $280 per person ($420 with 2nd Class Rail, $499 with 1st Class Rail).
Departure Time: Before 8:00 a.m.
Duration: 13 Hours
Meeting Point: Tour meets at the tourist office outside of the rail station in the city of Tours.
Group Size: 8 persons maximum
Availability: This Loire Valley tour is available seven days a week from February through the end of October.
Tour Includes
Transport in a modern air-conditioned minivan
Entrance fees at three castles
Transfer from train station to castles and between castles
Lunch with Loire wines included. High season option may be in-depth wine tasting with lunch not included. Time for lunch set aside with this option. You will be advised of this.
Not included:
Round trip transfers from your Paris address to the Montparnasse train station
Lunch, if on the wine tasting option
Read our customer reviews.
Any tour can be made private. Contact us for pricing and details.
Note: Our small group tours to the Loire Valley from Paris often sell out. Please book early to get your preferred tour date.
Famous Loire Castle Stops on this Tour
You'll visit two of the most famous Loire Valley castles on this tour: Chambord and Chenonceau. High speed rail gets you to and from Tours in an hour. That means after a day of castles you will be in Paris in time for a not-too-late dinner.
Chenonceau Castle
Built on the site of an old mill on the River Cher, Chenonceau was disassembled, torched, demolished and rebuilt successively from the 11th to 16th centuries. It's famous for the arched bridge at its base joining the château to the river's opposite bank. Other than the Palace of Versailles, it is the most visited château in France.
Lunch in the Loire Valley
Off the usual route, lunch will be served in the charming private Château de Villesavin, located in the Loire Valley, constructed by Jean le Breton. You will have the opportunity to explore this one-of-a-kind family-owned château, its authentic rooms and beautiful surroundings, which serves as a haven of tranquility. Following the tour, the French Countess, who resides there year-round, will be your host for a typical French lunch, complete with delicious local Loire Valley wine, in a delightful and comfortable setting. This experience will give you the feeling of being the proprietor of the estate.
Chambord Castle
After lunch we head to Chambord. Chambord is the biggest castle in the Loire Valley. It was originally built as a hunting lodge for King Francois I. It's been suggested, but not proven, that Leonardo Da Vinci had a hand in the castle's design, but it's officially attributed to legendary architect Phillipe Delorme.
Back to Paris
After your day ends you'll be dropped off at the Tours rails station for the one hour ride back to Paris.
Day Trip to the Loire Valley from Paris – Chambord, Chenonceau and More Map
Loire Valley Tours from Paris FAQ's
Some More Loire Valley Tour Photos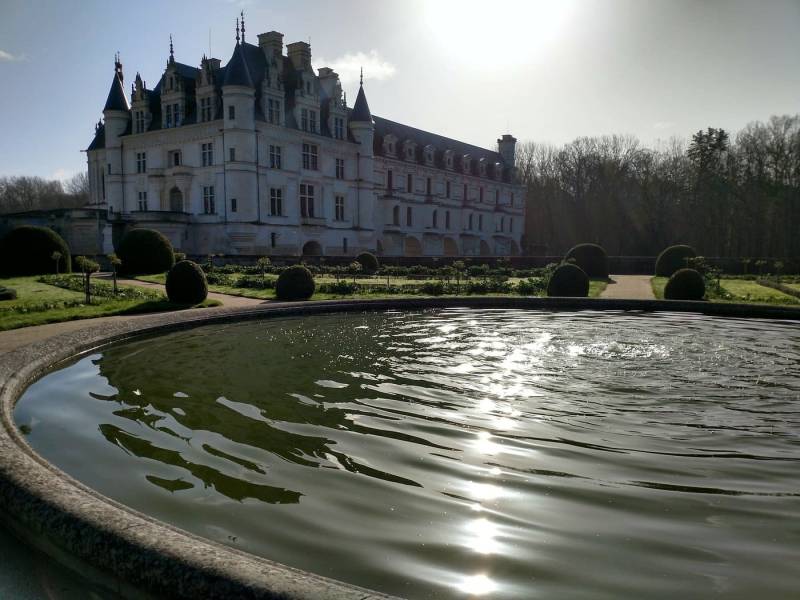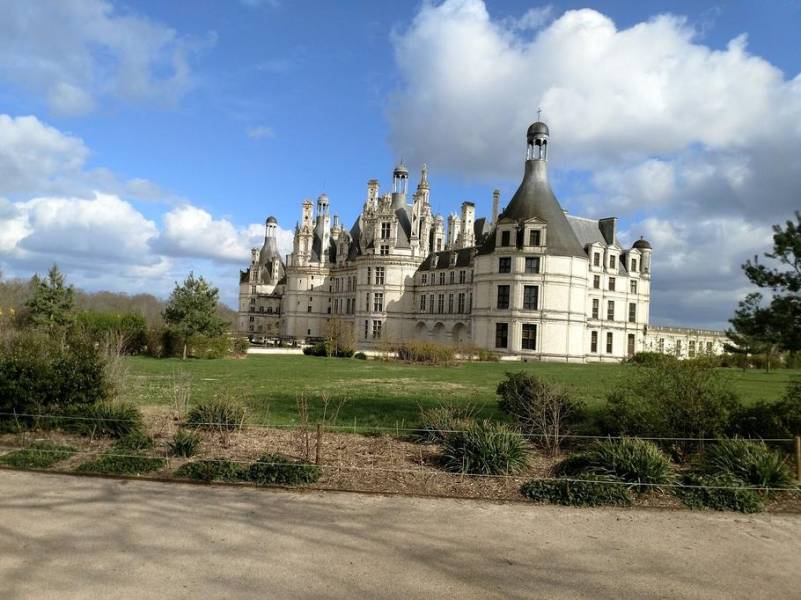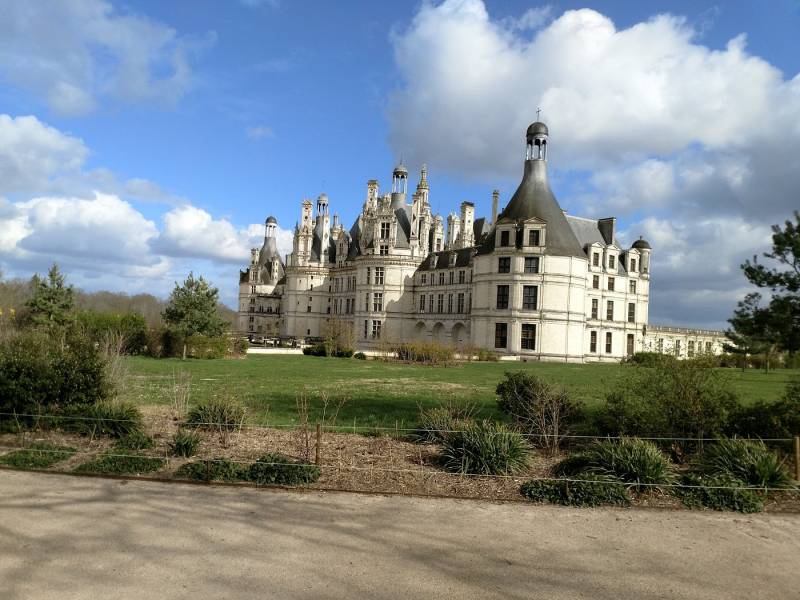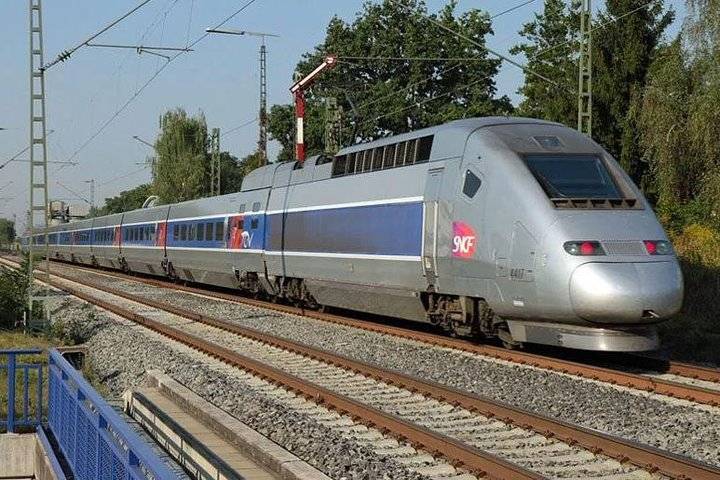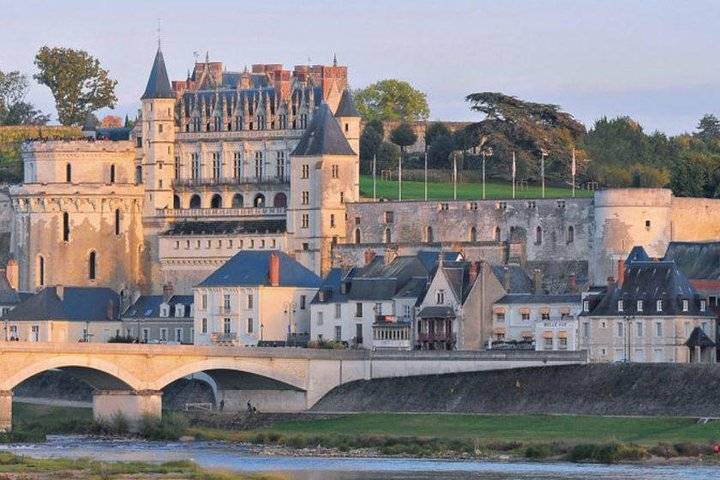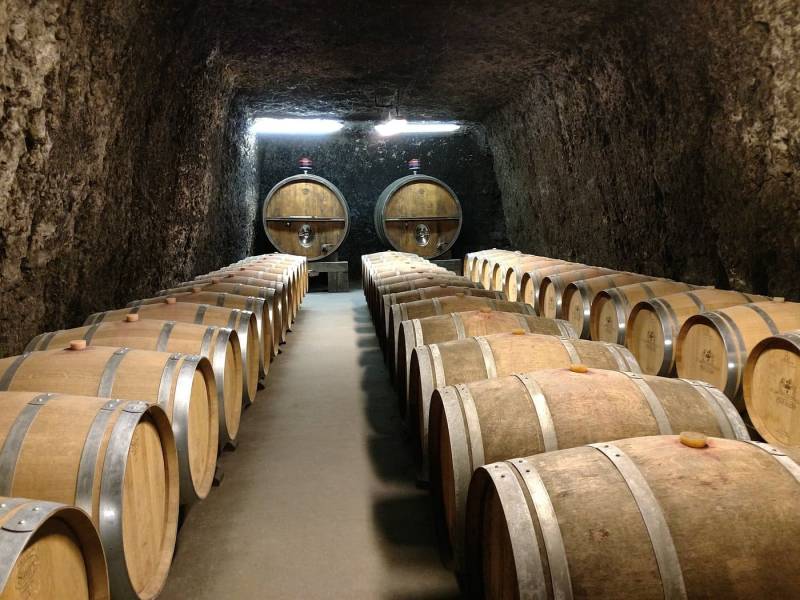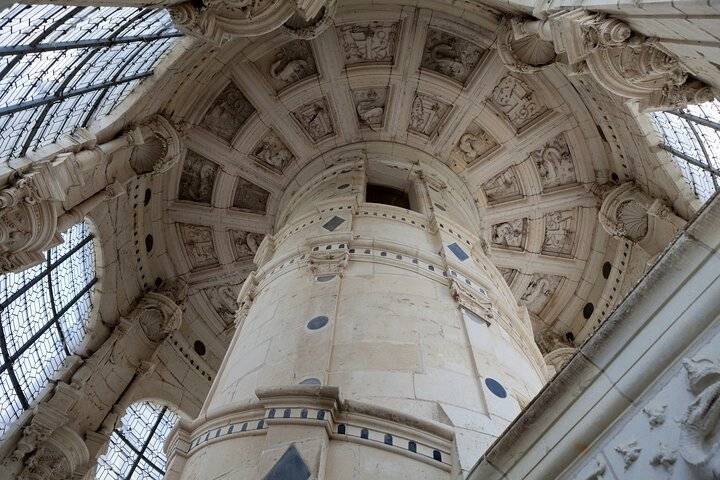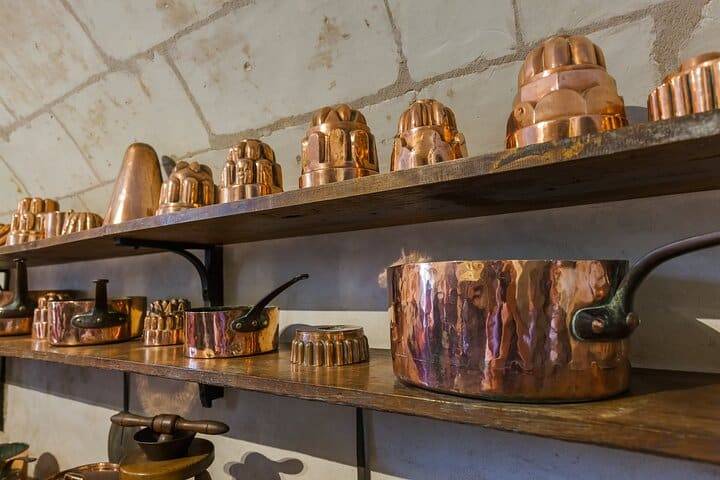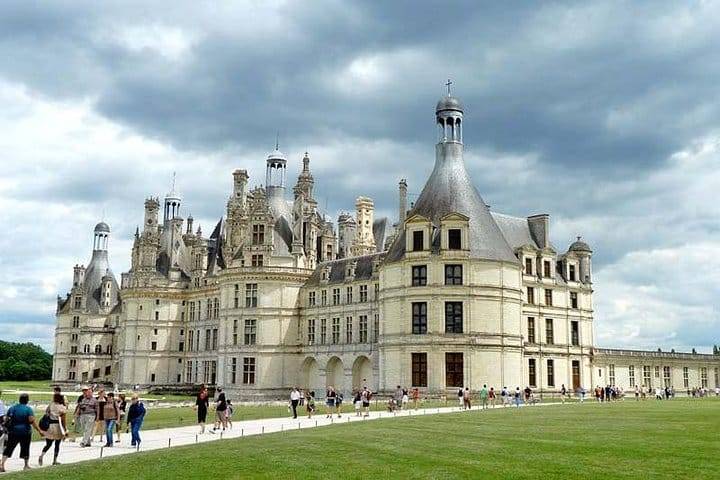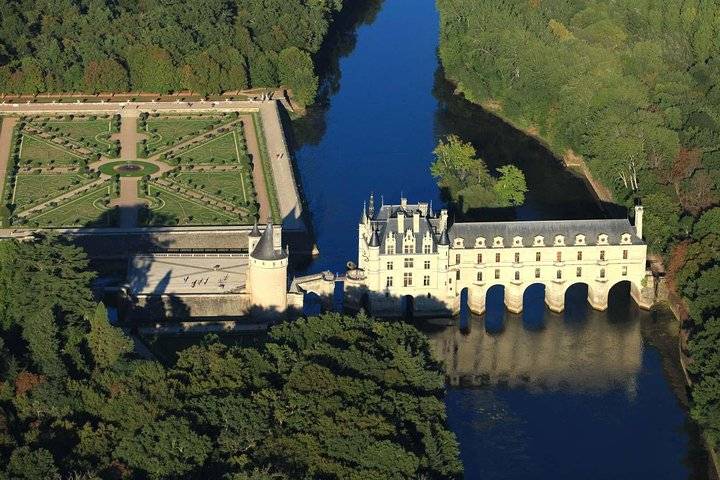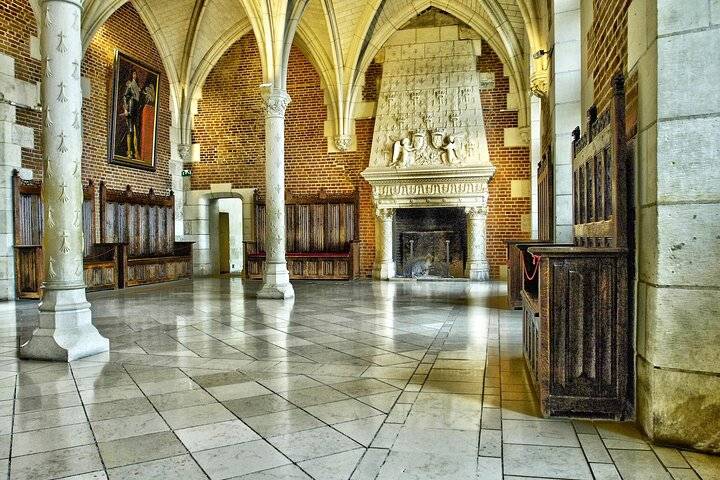 The gardens of Chenonceau
The gardens of Chenonceau
A TGV train heading to the Loire Valley
Casks of delicious Loire wine
Casks of Loire Valley wine
The spiral staircase at Chambord
Copper pots at Chenonceau
Chambord castle on a cloudy day
Chenonceau castle from the air












Please send us your photos after traveling!
More Loire Valley Day Trip from Paris Information
Occasionally, last minute or high season rail prices for our tour to the Loire Valley from Paris will be higher than the prices listed above. We will always contact you before booking if this is the case. If you are not booking your rail through Link Paris, please do not book your train tickets until the correct rail times are confirmed by us. Rail tickets are emailed as a .pdf document for home printing or a download into your phone.
Cancellation and Refund Policies
Due to the small group aspect of all of our tours, our cancellation policy is as follows. More than 7 days before tour date – 100% refundable; from 7 to 3 days before tour date – 50% refundable; less than 3 days – non-refundable. If cancelling please contact us as soon as possible to insure we can credit you properly.
Off-season tour requests can usually be accommodated, please contact us directly for details.
Check out our other Loire Valley tour and trip options.
Link Paris Reviews – What Others Say About Our Tours
Why we love the Loire Valley – There are so many castles in the "Valley of the Kings". My favorite is Cheverny. It is among the smallest, but houses a literal battalion of hunting dogs that you can see on property. Chambord's sheer size is also amazing. When I was there, there was a giant Rolling Stones tongue logo carved in the lawn. Very cool – John